Please enter search criteria
ABOUT US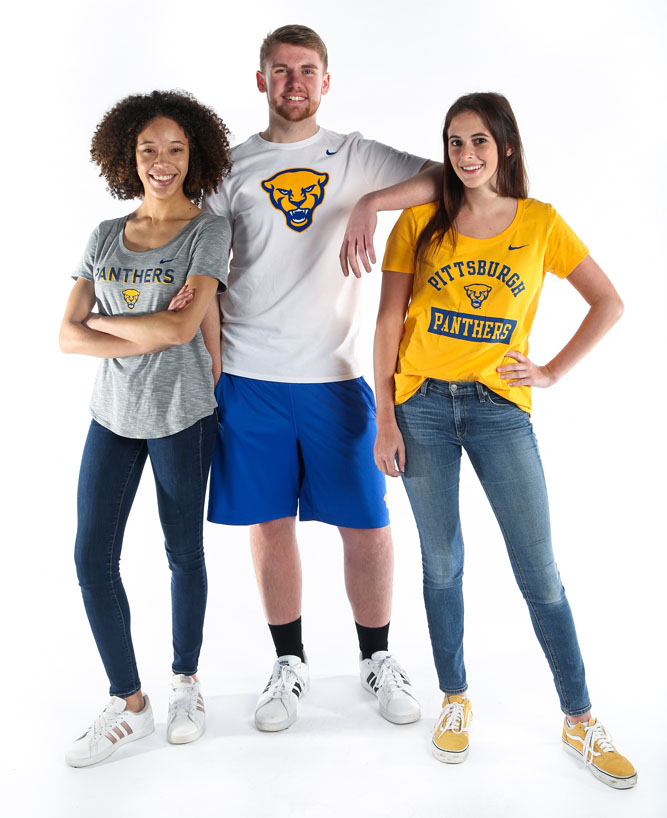 For over 25 years, the University of Pittsburgh has proudly owned and operated The Pitt Shop to supply loyal Pitt enthusiasts with everything they need to show their Pitt pride. We carry all the major apparel brands and accessories that any Panther requires, from the tiniest fan to our esteemed alumni.
The year 2019 marked a re-branding effort from the University of Pittsburgh that was publicly revealed after months of extensive research, including Pitt community feedback. The updated visual identity, which consists of new logos featuring Game Day Royal and University Gold, resulted from a two-year collaboration with Nike Global Identity Group to rebrand Pitt Athletics.
Following the reveal, we celebrated with the grand opening of the Nike concept shop within The Pitt Shop on Forbes Ave. The Pitt-branded Nike concept shop continues to be filled with apparel, accessories, housewares, and tailgate gear featuring the exciting colors and logos so all fans can Hail to Pitt in style.
The Pitt Shop also expanded our physical presence on campus when University Stores Group management acquired the storefront location in the main lobby of the Petersen Events Center in 2019. Also housing an exciting Nike concept shop, The Pitt Shop at the Pete is here to serve Pitt fans during events and beyond.
Are you interested in customized Pitt gear? We are happy to help with customized orders for spirit wear and gifts. Contact us at specialor[email protected] or call 412-648-1451 to get your order started!
At the Pitt Shop, we've got Panther Pride! Visit our stores comprising 3300 square feet of blue and gold and follow us on social media for the latest updates.
Hail to Pitt!